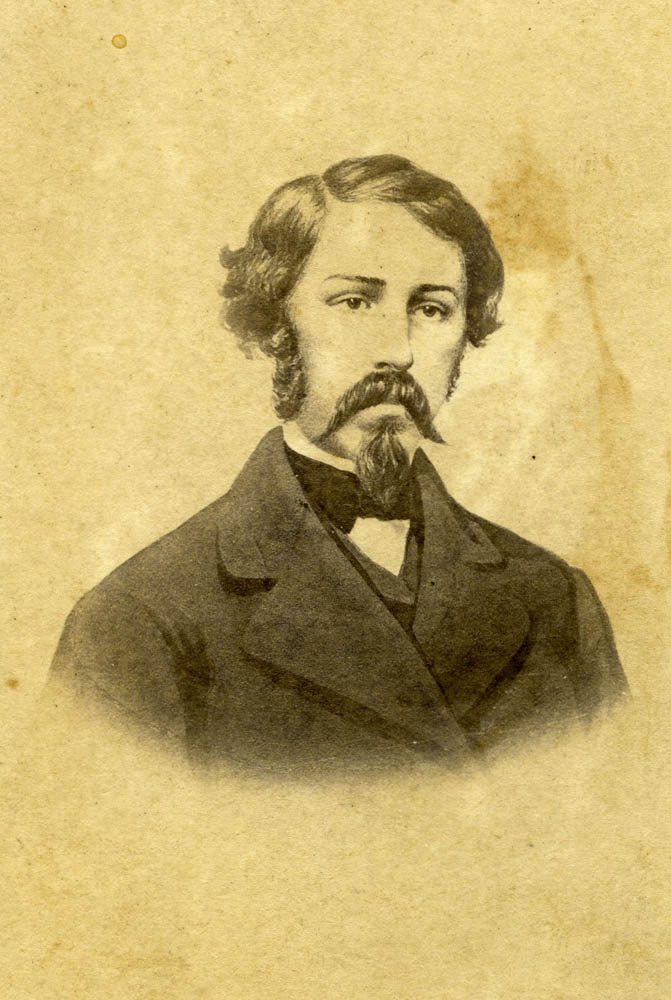 Born on July 31, 1837 in Dover, Ohio, William Clarke Quantrill became one of the most famous and controversial guerilla leaders of the Civil War. Moving to Kansas in the 1850s, Quantrill left his former occupation of schoolteacher and began a career stealing livestock and attempting to capture runaway slaves. In December 1860, he participated in the "Morgan Walker Affair," in which he led five abolitionists into an ambush at the home of Jackson County, Missouri, slave owner Morgan Walker.
As a member of the Missouri State Guard, he likely fought at the Battle of Wilson's Creek and the siege of Lexington. Preferring a less conventional military atmosphere, Quantrill organized his first partisan unit in late 1861, consisting of no more than a dozen men operating along the Kansas-Missouri border, harassing Union troops, raiding pro-Union towns, and attacking pro-Union civilians. Branded an outlaw by Union commanders, Quantrill apparently obtained a Confederate commission as a partisan ranger captain and continued to add recruits to his ranks. He assisted with the capture of Independence, Missouri, in August 1862, but scored two far more impressive victories the following year. On August 21, 1863 he led a large force on a raid to Lawrence, Kansas, killing approximately 180 men and boys and burning nearly all the town's business district. Quantrill also destroyed General James G. Blunt's Union column at Baxter Springs on October 6, 1863.
By early 1864, however, Quantrill had been replaced as the commander of his guerrilla band, and he spent much of the year in seclusion. He led a small band of followers to Kentucky at the end of the Civil War, where he was killed in a Union ambush on June 6, 1865, at the age of 27.
Carte-de-Visite by Unknown Photographer
Images Courtesy Wilson's Creek National Battlefield; WICR 31406; A & B