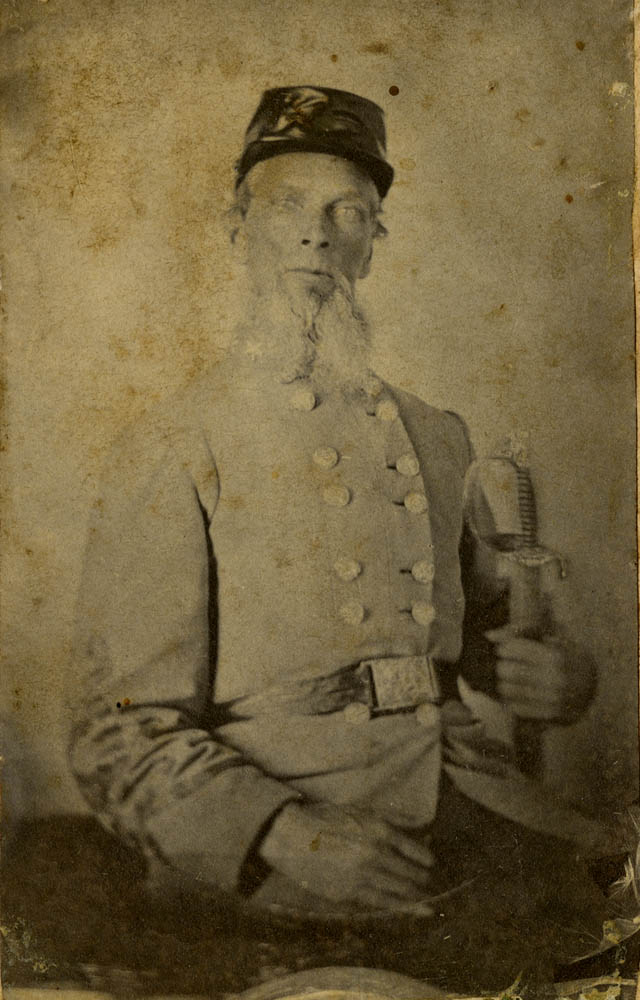 Martin E. Green was born in Fauquier County, Virginia, on June 3, 1815. In 1836, he traveled by wagon and boat with his new bride to Lewis County, Missouri, where he established a steam sawmill with his brothers.
When the Civil War began in 1861, Green organized a cavalry regiment in northeastern Missouri to join General Sterling Price's Missouri State Guard. Green led his men in an unsuccessful attack on Colonel David Moore's Union Home Guards at Athens, Missouri on August 6, 1861. Green led the regiment at the siege of Lexington the following month, but was promoted to brigadier general in the State Guard and given command of its Second Division. Following the Battle of Pea Ridge, Green was commissioned a Confederate brigadier general and assumed command of a brigade in General John S. Bowen's division. Green opposed General Ulysses S. Grant's advance at Port Gibson and took part in the siege of Vicksburg, where he was slightly wounded on June 25, 1863. Two days later, Green looked over a parapet, was struck in the head by a bullet from a Union sharpshooter, and died instantly.
Martin Green was the brother of U. S. Senator James Stephen Green of Missouri.
Carte-de-Visite by G. Moses, Quincy, Ill.
Image Courtesy Wilson's Creek National Battlefield; WICR 32000