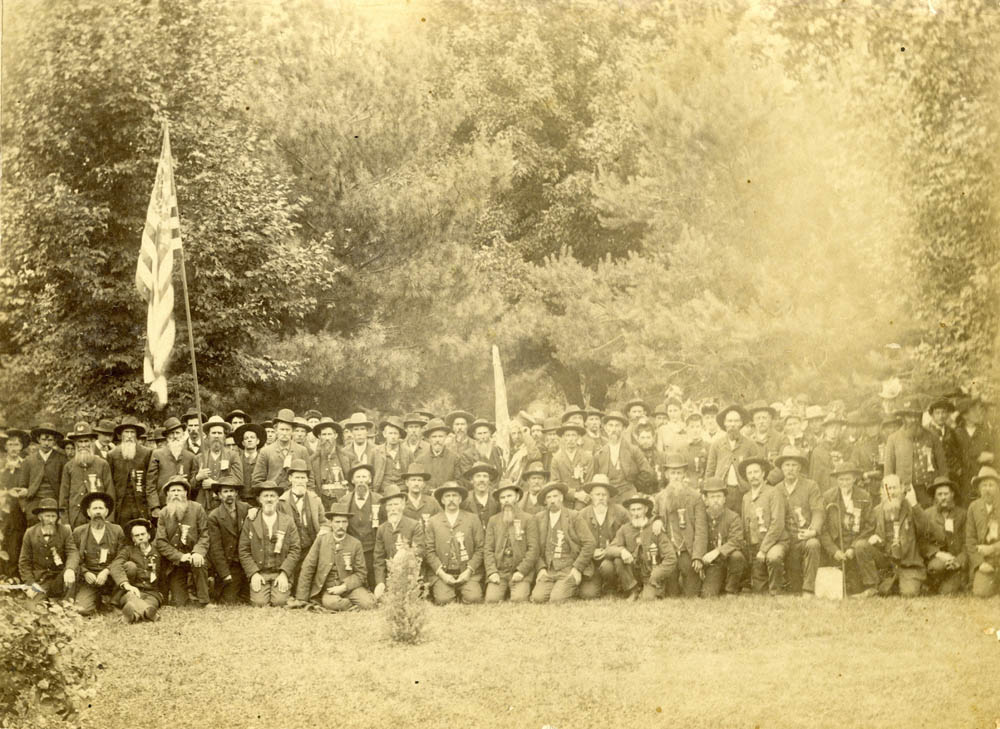 Group photograph of Union veterans at a Grand Army of the Republic (G.A.R.) encampment; while the photograph is undated, it is believed to have been taken at the reunion of Union and Confederate veterans held at Wilson's Creek in August 1897.
Veterans of the Civil War held regular reunions and encampments after the war, sometimes on the battlefields where they fought.
Albumen by Tom Strickland, Springfield, Ill.
Image Courtesy Wilson's Creek National Battlefield; WICR 00375