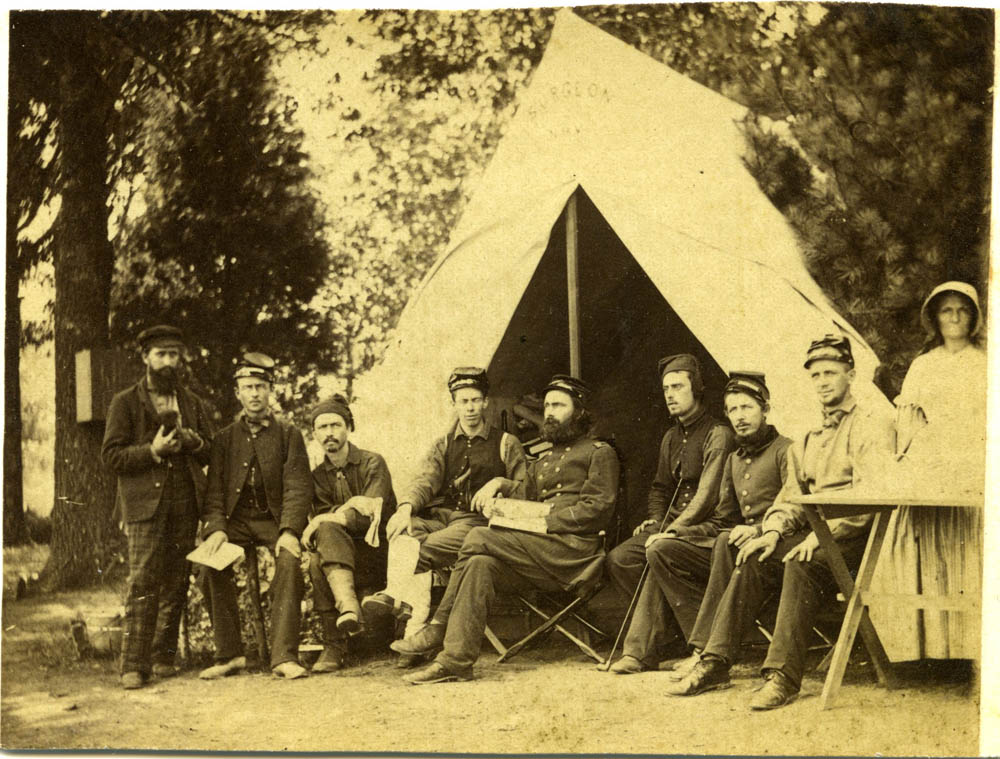 George H. Hubbard was born in Hopkinton, New Hampshire, graduated from the Vermont Medical College in June 1845, and practiced medicine in Bradford, New Hampshire until 1849. On September 30, 1861, he was appointed a surgeon of U. S. Volunteers; he also served as regimental surgeon for the 2nd New Hampshire Infantry.
Assigned to the Army of the Frontier in October 1862, Hubbard served as medical director of the District of Southwest Missouri until January 1864. He was reassigned to duty at the general hospital in Troy, New York, due to ill health, and was mustered out of the service on October 7, 1865. He died on January 19, 1876, due to blood poisoning from an inflamed left knee, injured while falling from a horse cart.
Carte-de-Viste by Unknown Photographer.
Image Courtesy Wilson's Creek National Battlefield; WICR 31810